Home | Executive Committee | About | Directories | Tournaments | Awards & Honors | Meetings | Brain Bowl | Forensics | Music |FJCCSGA | Student Publications | Theatre | Links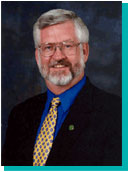 Welcome to the FCCAA Web site, serving students, staff and community college supporters all over the world.
The Florida Community College Activities Association (FCCAA) exists to oversee, coordinate, and support the official activities in our community colleges. If you are interested in Brain Bowl to Music to Student Government to Athletics, and everything in-between, you'll find it in this Web site.
We, the staff and Executive Committee of FCCAA, hope you will find an activity that catches your interest and entices you to join in for all the fun, challenges, and sportsmanship you'd hope to find.
We hope you enjoy this 2005-2006 academic year.
Executive Committee Spring Minutes
Council for Athletic Affairs Spring Meeting Minutes
Hall-of-Fame Nomination Information Packet, click here
2006 Publications Contest forms are now available
FCCAA uses Adobe PDF Format for many documents available for download/viewing on this site.
You may download a FREE PDF reader from Adobe below.